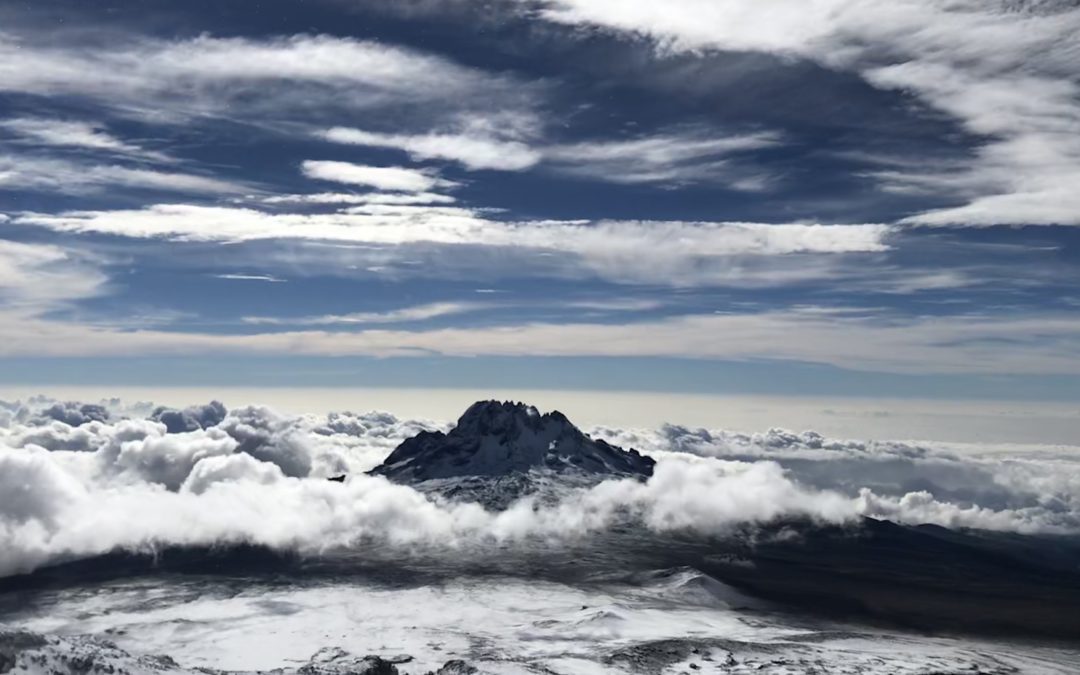 The fourth day was hard. Already suffering from altitude sickness, I was trying desperately to stay in control of the situation – ha! Imagine my upset when, after climbing several hundred meters to Lava Tower and being told by Ema,  my guide, that the rest was an "easy peasy" walk down to our next camp, I realized that "easy peasy" actually meant a steep difficult descent down a thousand feet of boulder strewn mountainside in the rain. "Hakuna matata, mama" said 
Ema – "there is no problem here." Argh!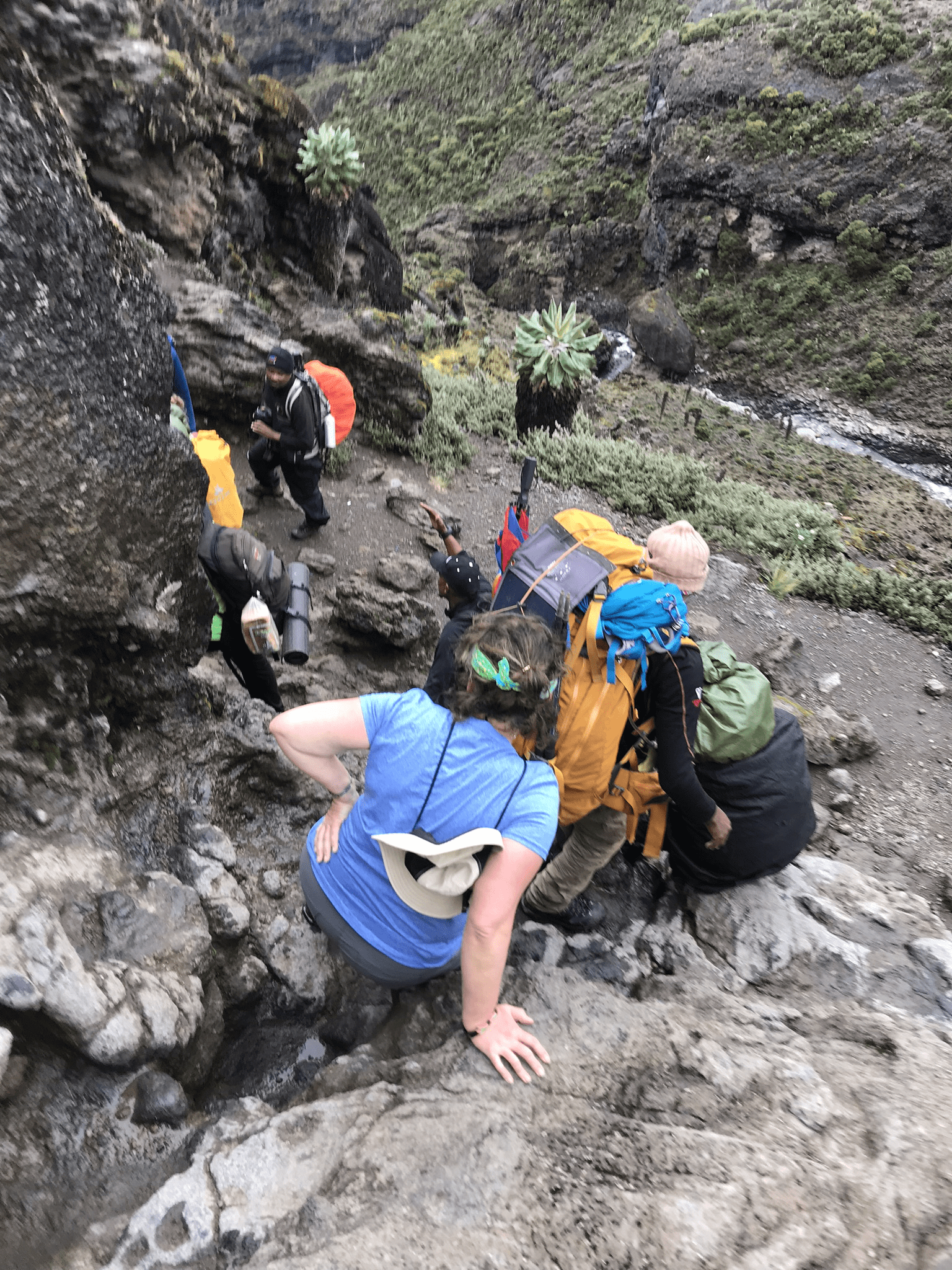 For those who don't know, my oldest son and I traveled to Tanzania to climb Kilimanjaro over spring break. March is a tough time to be on the mountain, but we were in high spirits and looking forward to our summit attempt in a few days – that is, until I wasn't. Allowing myself to be derailed by rain, nausea, and a bad mood based on the differing interpretations of "easy peasy," I wasn't careful on the descent, stepped wrong, and dislocated my kneecap again.  With tremendous snow and ice on the volcano this year, I knew there was no way I was going to be able to make it to the top. I sat there in the rain soaked and tired with my summit dream disappearing like a wisp of fog, and I fought with myself. I looked around at all the faces watching me, but most importantly, I looked at my son knowing that, despite the fact that at twenty-six he is a grown man, he was watching to see how mama was going to handle this one.
On my own, it would not have been pretty, but we all know I wasn't alone. I closed my eyes and silently sent up a prayer handing everything over to God; my frustration, my disappointment, my concern about what was to come, and then I did what we as believers do in tough situations – I let it all go, I got up and I finished climbing down.
I didn't summit, but what I gained was an incredible adventure making it as close to the top as possible while in the company of a wonderful young man who chose to spend his spring break in a tent with his mom. We had an absolutely fantastic time and made memories that we both will treasure forever. But I was also very aware that I could have caused things to end differently. It was the blessing of being able to trustingly lay the unknowns and challenges at God's feet with the assurance that He would care for me that gave me strength to let the trip be the incredible blessing that it was. Best of all, I could feel peace in my mama's heart knowing my son had watched me walk my faith.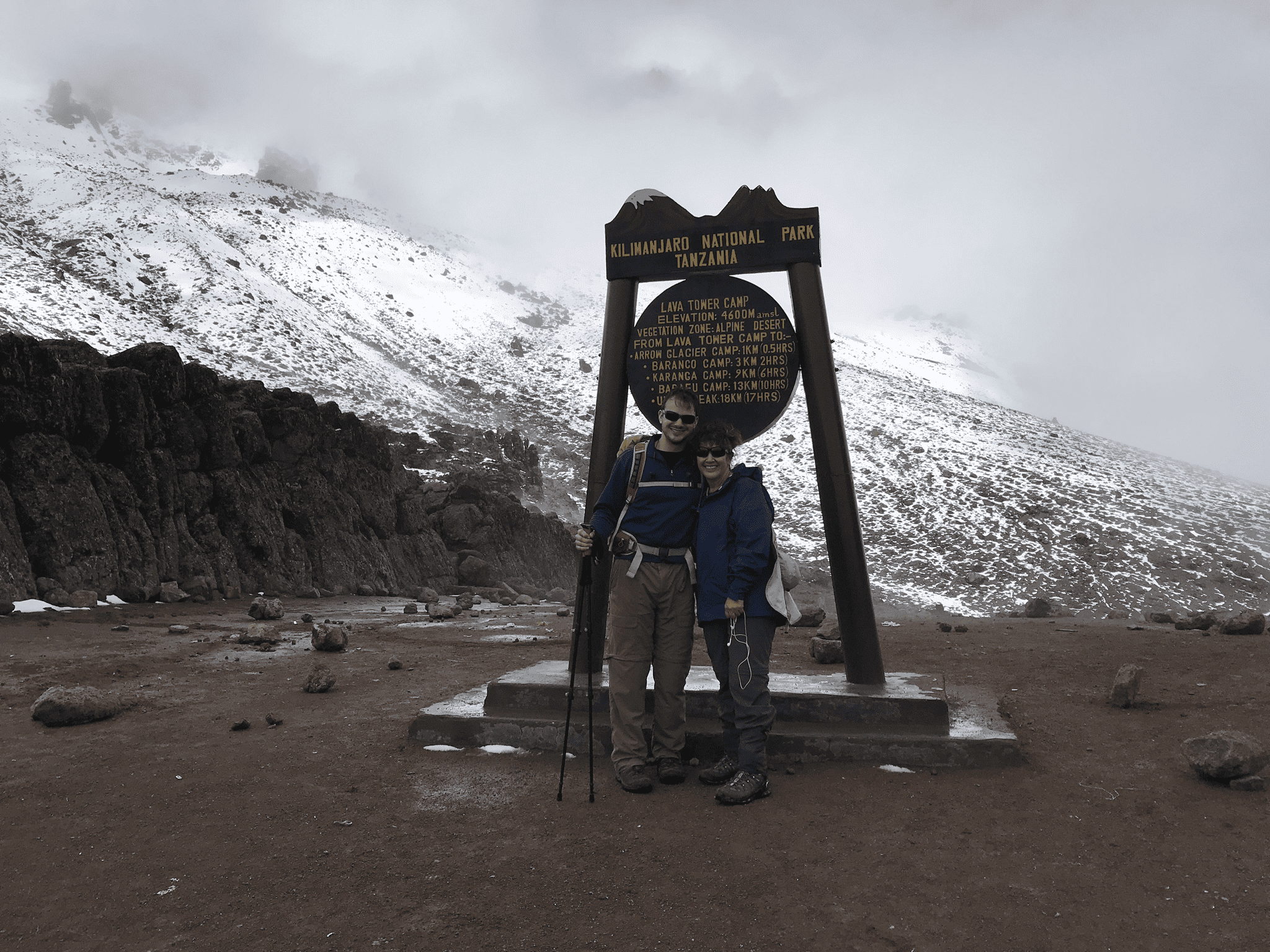 I want to encourage everyone as we come to this Monday's meeting and walk toward a bright future together in the coming years – I know sometimes it may feel as if you're sitting on the side of a mountain in the rain.  But just like me, you have a choice to make. The wonderful Joyce Meyer said it so well in her article, "Staying Stable When Trials Come" –
"When a difficult situation comes our way, we have a choice to make: We can get upset, or we can remain at peace. See, the devil tries to set us up to make us upset. But if we stay calm, Satan knows he can't upset us. And it's also a sign to God that our trust is truly in Him. "
This article was in my inbox when I returned from the mountain and I want to offer the link as an encouragement to us all. This is such an important reminder that God offers us a place of peace and rest even in the midst of what can, to our eyes, seem like a storm. Yet, if we are faithful, blessings abound. And oh so importantly, as parents and teachers, let us never forget, our children are always watching. What will they learn from us?
28 And we know that in all things God works for the good of those who love Him, who
                have been called according to His purpose.    Romans 8:28 (NIV)
http://onboarding.joycemeyer.org/mood/?spMailingID=11813965&spUserID=MjQ4NDA1NTM0MjAxS0&spJobID=1362862818&spReportId=MTM2Mjg0MDc5MQS2